POUND. Rockout. Workout.
This class is taught by: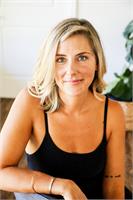 Elizabeth Shannon
,
Studio Owner, Vinyasa Yoga Teacher, RYT-200, POUND Pro
Elizabeth is originally from Monroeville, AL. She moved to Auburn in 2001 and graduated Auburn University in 2004. She is married to Auburn native, JM Shannon and they have two sons. She first came to yoga as a complimentary workout to running, but quickly found that yoga was the complete package.
"Yoga not only provides cardio, strengthening, and increased flexibility, it also teaches you how to focus your mind and stay grounded. That's something we could all use in our hectic, daily lives."
She loves teaching vinyasa flows that are on the slower side as moving slowly not only builds crazy strength, it also allows a deeper mind/body connection. You can also expect killer playlists because if she was not a yoga teacher, she would be a world renowned wedding dj.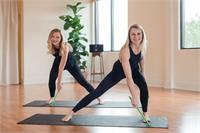 POUND is a full-body cardio jam session, combining light resistance with constant simulated drumming. The workout fuses cardio, Pilates, strength movements, plyometrics and isometric poses. Through continual upper body motion using our lightly weighted exercise drumsticks, called Ripstix, you'll turn into a calorie-torching drummer, POUNDing off pounds as each song flies by! Accessible to all ages, body types, and fitness levels!
Upcoming classes: