Vinyasa Explore
This class is taught by: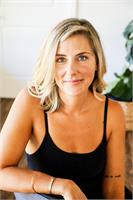 Elizabeth Shannon
,
Studio Owner, Vinyasa Yoga Teacher, RYT-200, POUND Pro
Elizabeth is originally from Monroeville, AL. She moved to Auburn in 2001 and graduated Auburn University in 2004. She is married to Auburn native, JM Shannon and they have two sons. She first came to yoga as a complimentary workout to running, but quickly found that yoga was the complete package.
"Yoga not only provides cardio, strengthening, and increased flexibility, it also teaches you how to focus your mind and stay grounded. That's something we could all use in our hectic, daily lives."
She loves teaching vinyasa flows that are on the slower side as moving slowly not only builds crazy strength, it also allows a deeper mind/body connection. You can also expect killer playlists because if she was not a yoga teacher, she would be a world renowned wedding dj.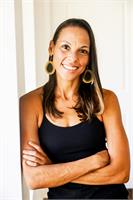 Trudi Hawke, RYT-200
Trudi first sought out yoga after being diagnosed with Multiple Sclerosis in 2010. Encouraged and empowered by how the vinyasa practice helped to counter her physical limitations, as well as its ability to enhance the connection between, mind, body and spirit, she completed her 200-hr Yoga Alliance approved teacher training in 2012 at Yogafly Studio.
Trudi has been teaching vinyasa yoga for over 3 years and continues to serve the community through private group sessions and workshops. Her classes are physical, informative and often playful with a dose of inspiration. Her students have ranged from brand-newbies to elite athletes. She believes wholeheartedly in the physiological benefits of yoga, and that it is one of the best tools for each of us to gain a deeper understanding of ourselves.
If you are looking to challenge your body and refine your practice, then you should definitely come to this class! A dynamic sequence of poses will challenge the body in a fun and playful way. Expect interesting transitions from pose to pose and as you move and flow towards a somewhat more intense peak pose. If you've been practicing yoga for a while, but feel intimidated at the idea of a more advanced class, we invite you to show up and just do your practice. Listen to your body. Be the teacher. You never know when progression will happen, but it will happen if you keep showing up.
Upcoming classes: