Donna Johnson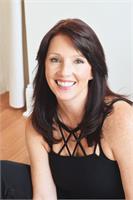 Donna Johnson, RYT- 200
Donna has been teaching Yoga since 2012. She is trained in Hatha, Vinyasa, Restorative, and Yin Yoga, but she primarily teaches Yin or slow flow classes. She provides a safe, tranquil, and "spa like" atmosphere that encourages relaxation and contentment. In her class, you will learn breathing techniques that help your muscles and joints relax deeply into each pose. She performs hands-on assists that facilitate proper alignment as well as deeper relaxation. In addition, each pose is complemented with the use of essential oils. Donna's is a well-guided class that ensures you feel confident in your practice. You will leave feeling relaxed and more centered.
Donna Johnson instructs the following:
This class is passive and restorative. You will learn how to relax your muscles in order to improve mobility and the overall health of your joints. Poses are held for 3-5 minutes in order to get deep into the connective tissues. Yin is recommended if you are over the age of 35, an athlete, sore, stiff, or tense. Yin also teaches breathing techniques that help improve mood, sleep, and mobility. Props will be used to encourage proper alignment and hands-on assist will allow for deeper relaxation. This is an all levels class.




This class offers a progressive sequence of poses where breath is linked to movement. Classes begin with simple, but dynamic postures, then gradually build to more complex poses and longer holds, eventually landing on a peak pose that the body has been adequately prepared for. Vinyasa offers endless variety, but the objective remains the same – to not only balance the body and mind, but to create a union of the two. Each flow is challenging, but accessible, balancing, lively, grounding, and playful. All levels are welcome.