Diane Boyd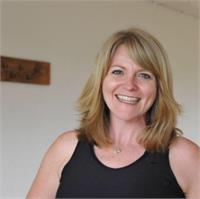 Diane began teaching yoga at Furman University in 2007 and has been RYT certified since 2010. In the first few months of her teaching practice she was advised by her doctor to wear running shoes to protect her healing left posterior tibial tendon--while teaching! This is a metaphor for how she designs classes and provides instruction: with safety, protection, and authenticity. Each class is accessible for all yogis wherever they are in their journeys; each practice begins with a reminder to be aware of and true to your needs and/or adventures from moment to moment. Along the way you can expect a balanced set of poses to develop strength, focus, awareness--and some playful joy!
Diane Boyd instructs the following:
This class offers a progressive sequence of poses where breath is linked to movement. Classes begin with simple, but dynamic postures, then gradually build to more complex poses and longer holds, eventually landing on a peak pose that the body has been adequately prepared for. Vinyasa offers endless variety, but the objective remains the same – to not only balance the body and mind, but to create a union of the two. Each flow is challenging, but accessible, balancing, lively, grounding, and playful. All levels are welcome.