Elizabeth Shannon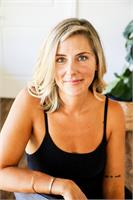 Elizabeth Shannon
,
Studio Owner, Vinyasa Yoga Teacher, RYT-200, POUND Pro
Elizabeth is originally from Monroeville, AL. She moved to Auburn in 2001 and graduated Auburn University in 2004. She is married to Auburn native, JM Shannon and they have two sons. She first came to yoga as a complimentary workout to running, but quickly found that yoga was the complete package.
"Yoga not only provides cardio, strengthening, and increased flexibility, it also teaches you how to focus your mind and stay grounded. That's something we could all use in our hectic, daily lives."
She loves teaching vinyasa flows that are on the slower side as moving slowly not only builds crazy strength, it also allows a deeper mind/body connection. You can also expect killer playlists because if she was not a yoga teacher, she would be a world renowned wedding dj.
Elizabeth Shannon instructs the following:
This class offers a progressive sequence of poses where breath is linked to movement. Classes begin with simple, but dynamic postures, then gradually build to more complex poses and longer holds, eventually landing on a peak pose that the body has been adequately prepared for. Vinyasa offers endless variety, but the objective remains the same – to not only balance the body and mind, but to create a union of the two. Each flow is challenging, but accessible, balancing, lively, grounding, and playful. All levels are welcome.




Celebrate the end of the week with this 60 minute Vinyasa flow sequence that's fast-paced, up beat and guaranteed to leave you energized and smiling! It's designed to be an invigorating flow that focuses on the entire body while blending strength and flexibility and matching breath to movement. All levels welcome.